TCC 13th Release | Super Sponge Mat
Product image 1
Product image 2
Product image 3
Product image 4
Product image 5
Product image 6
Product image 7
Product image 8
Product image 9

Product image 10

Product image 11

Product image 12
TCC 13th Anniversary Release: Super Sponge Mat
Velvet Black Surface Close-Up Mat with Bottom Memory Sponge, Enhanced Softness and Comfort.
High-Grade mat that retains its shape. Convenient for carrying!

Can be folded or crumpled up in any way.  Restored in minutes!
---
TCC's array of Close-Up Pads offers various choices such as the Basic Pad, Leather Pad, Luxury Pad, Elegant Pad, and more, providing magicians with diverse options. Yet, our exploration of the close-up pads continues.
What we're introducing today is different from before—the brand-new Super Sponge Mat.
This time, the differentiation isn't in the fabric itself, but in the bottom sponge, the secret of the Super Sponge Mat.
Drawing inspiration from top-tier car seat sponges, we've meticulously selected premium sponges for their superior appearance and tactile sensation.
Supramolecular Memory Sponge
Crafted to be crumpled, rolled, or folded for effortless portability, it instantly reverts without any creases.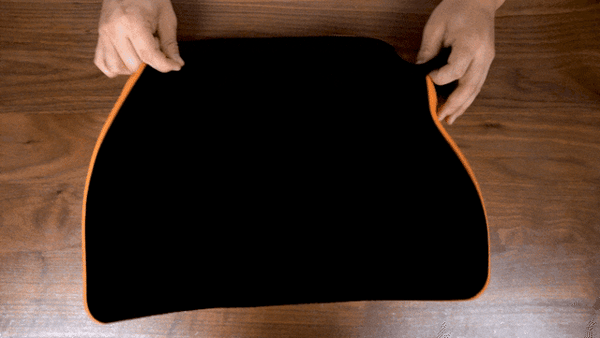 Seamless Structure
We've seamlessly integrated the sponge and velvet by utilizing laser technology. It significantly minimizes lint and shedding along the edges, ensuring a neat, symmetrical cutting surface with absolute precision. The result is a flawlessly structured square finish.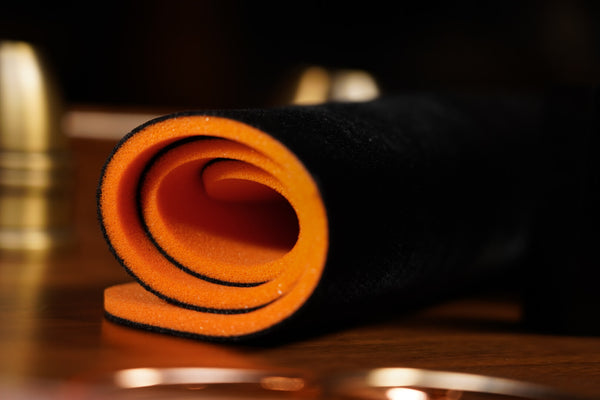 Velvet Fabric
For the fabric, we've employed the latest velvet technology, making it softer than most market velvets and avoiding issues such as fluffing.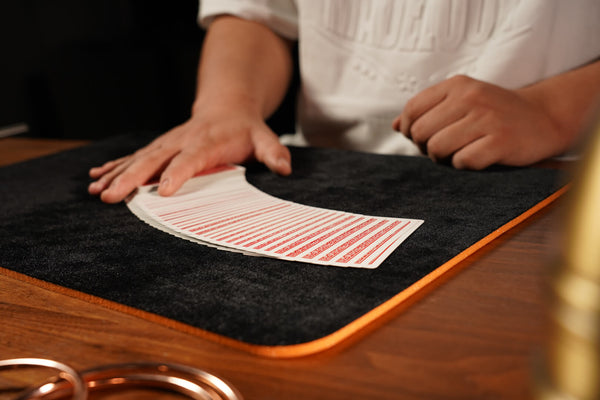 Dimensions
Size: 50 * 34 * 0.66cm (hand-measured with slight variations)
Weight: 75g ± 5 (hand-measured with slight variations)
Color: Surface: Velvet Black, Back: Hermès Orange
QUESTIONS & ANSWERS
Have a Question?
Be the first to ask a question about this.
Ask a Question