Clearance Sale:Artisan Chinese Coin Shell Set
Product image 1
Product image 2

Product image 3
Product image 4
Product image 5
Product image 6
Product image 7
Product image 8
Product image 9
Product image 10

Product image 11
Product image 12
Product image 13

Product image 14

TCC Big Warehouse Moving Sale Special Offer: Clearance Sale
Enjoy a 25% off discount! 
Limited stocks available. Once they're gone, they're gone for good!
-------
After thinking about it for a long time, there is not much else to say about the Shell Set. 
Apart from the workmanship, and the difference between an expanded and non-expanded shell, it is already one of the most basic and cost-effective coin gaffs. Ninety-nine percent of coin magic enthusiasts would have one or more sets.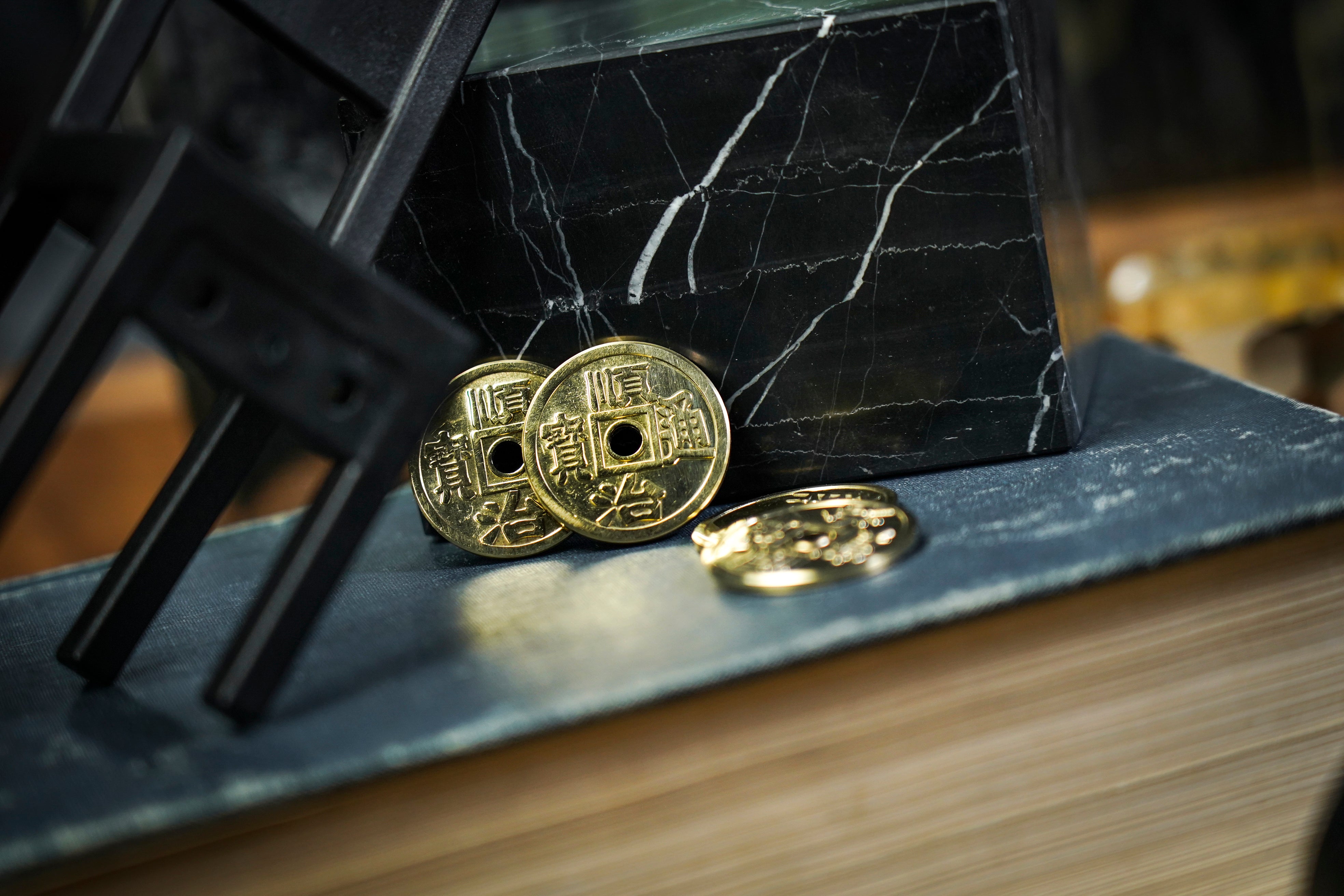 Four coins and a shell, the simplest of coin gaffs.
However, compared to other Ancient Chinese Coin sets, these still have their uniqueness.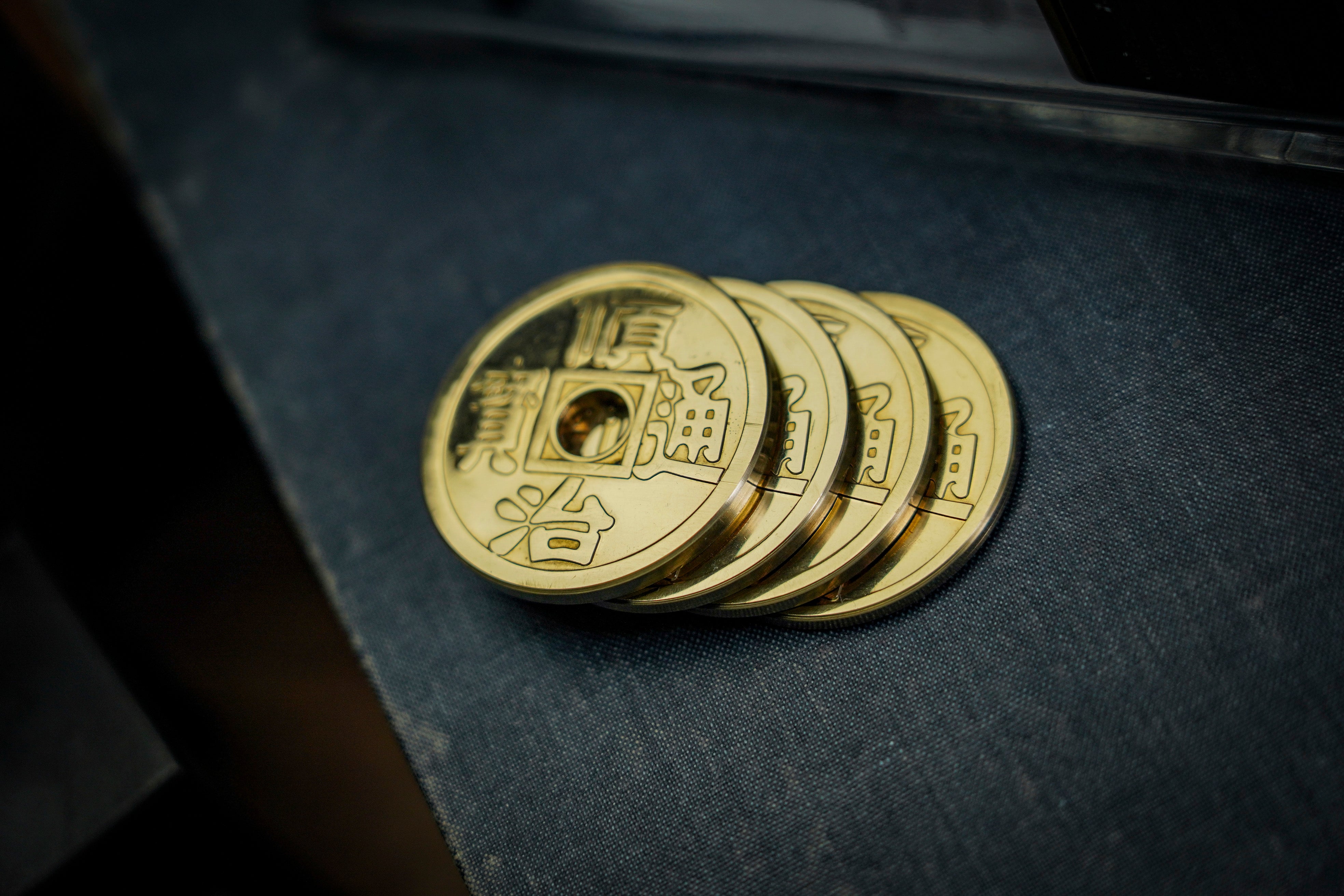 In addition to performing the regular routines with a shell set, the Ancient Chinese Coin set can also be used to perform the Shelled version of the CCC. This results in simpler and very clean handling of the routine.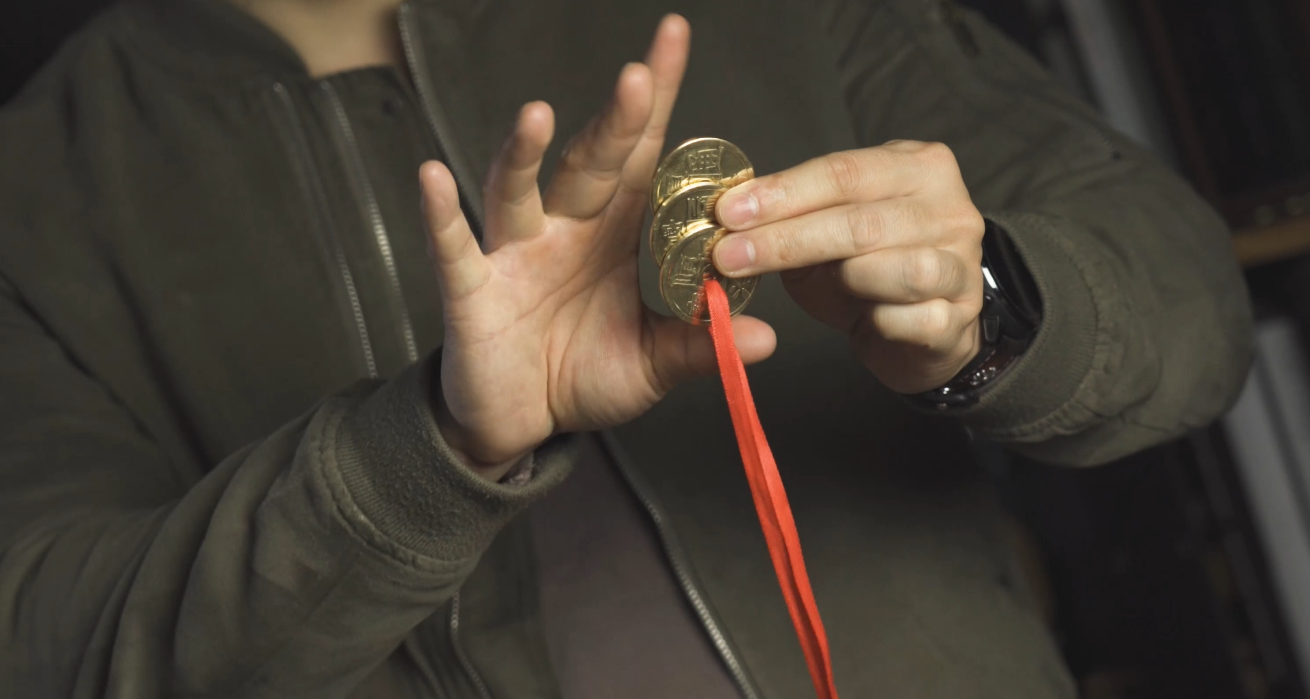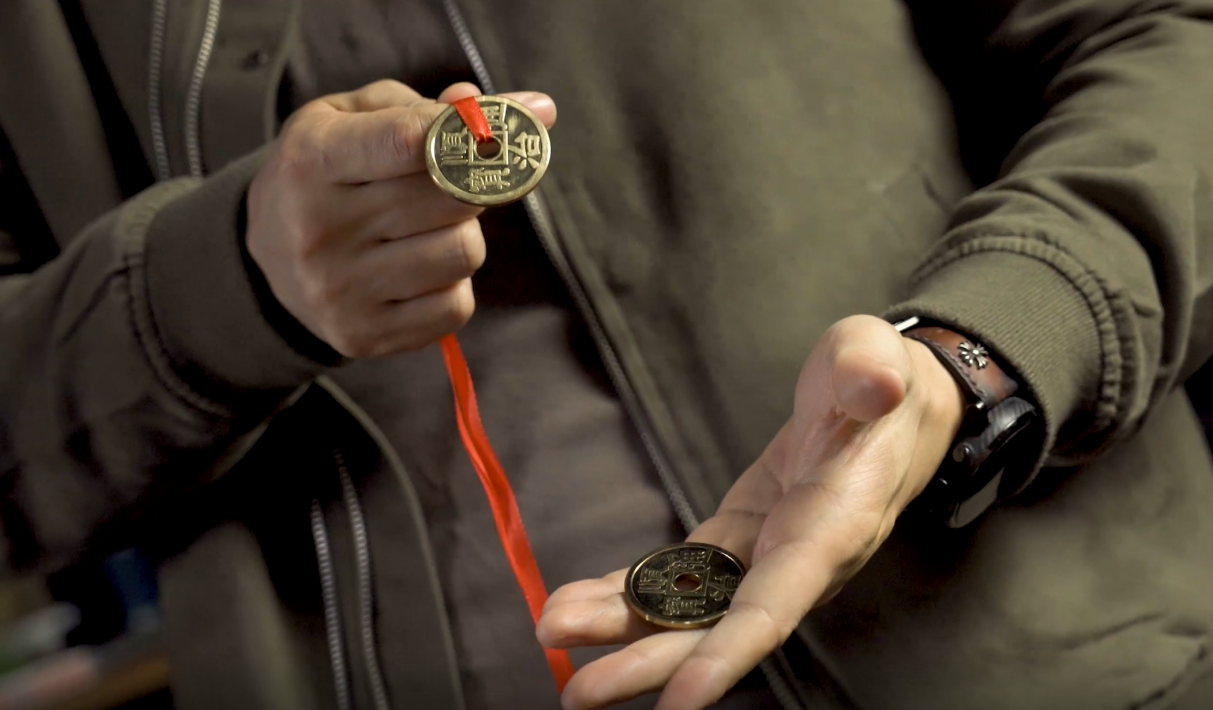 The CCC, or the Charming Chinese Challenge, is a classic coin magic routine from Troy Hooser. Three ancient coins are threaded onto a thin ribbon, and the coins penetrate one by one.
The 'Charming' nature of the Ancient Chinese Coins, the magical atmosphere of every move, and the contrast and artistic feel of the soft ribbon with the solid coins, make the routine a favorite among coin magic lovers around the world.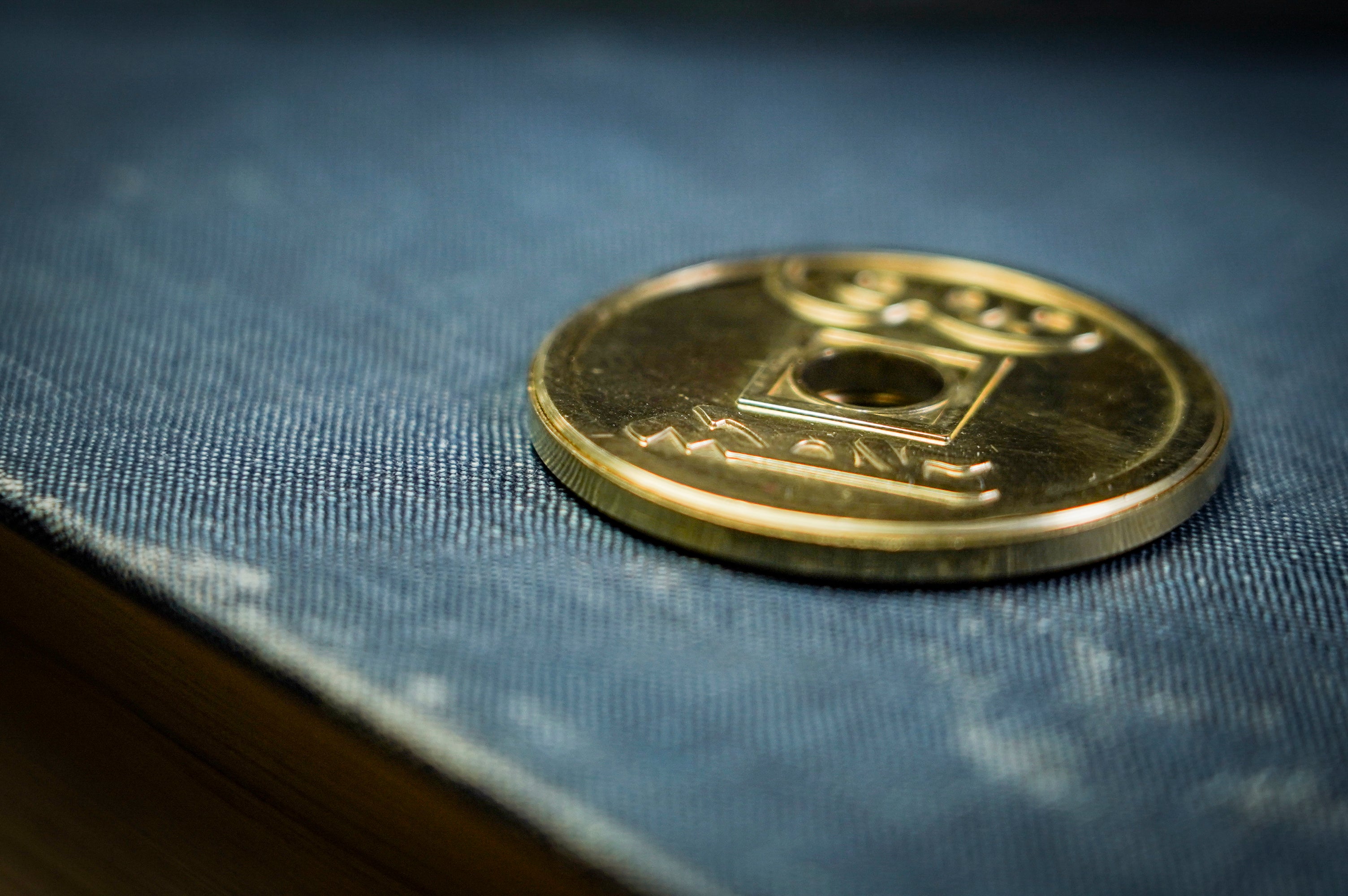 ▲ The Shunzhi's Ancient Coin Set does not adopt an expanded shell but instead uses the Dean Set method. While having a very high degree of closeness, the coin also almost completely covers the coin underneath.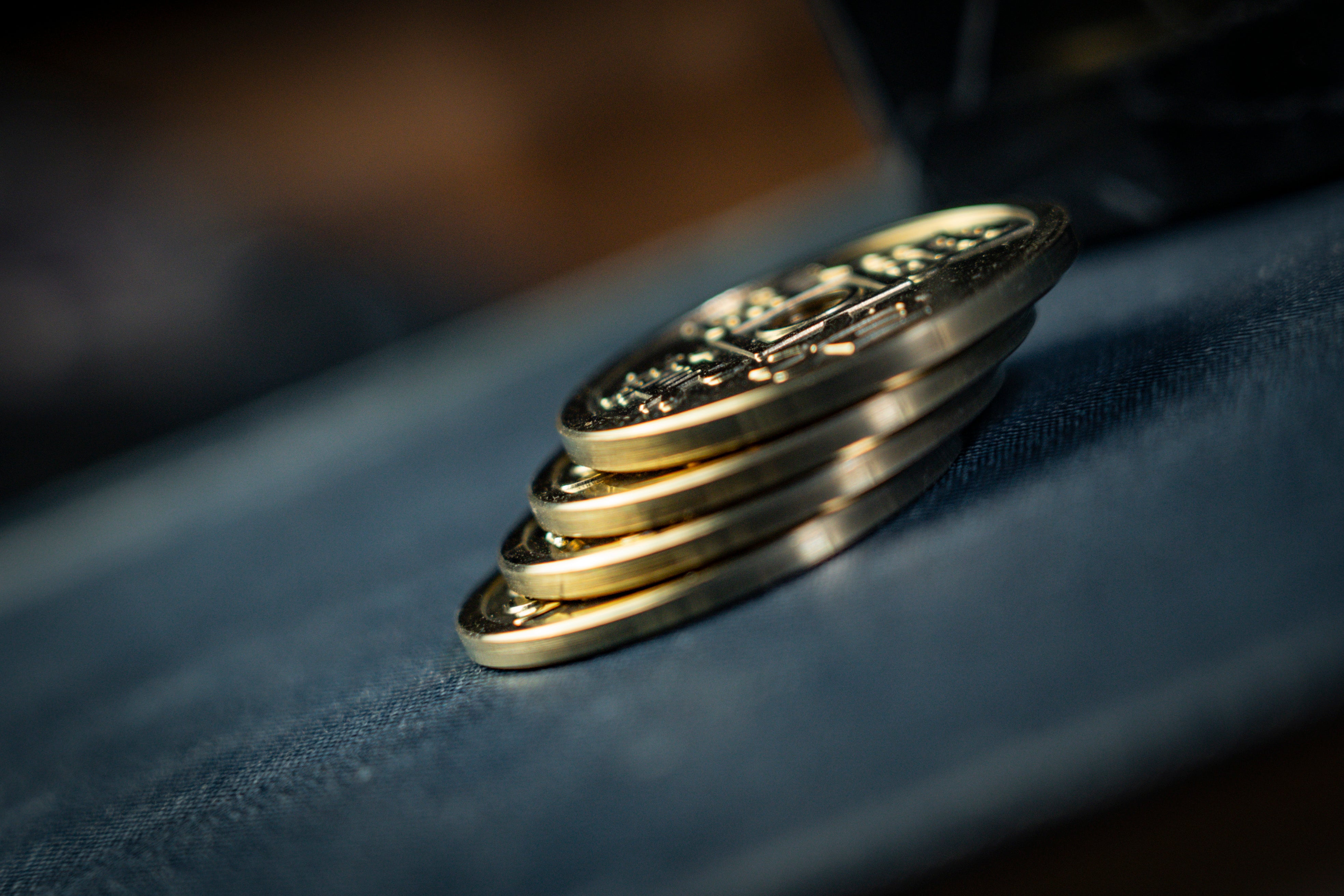 ▲ There is a small detail we have added to the Chinese Coin. The originally right-angled edges of the coin have been chamfered. This subtle difference results in the edges feeling more exquisite and comfortable to handle.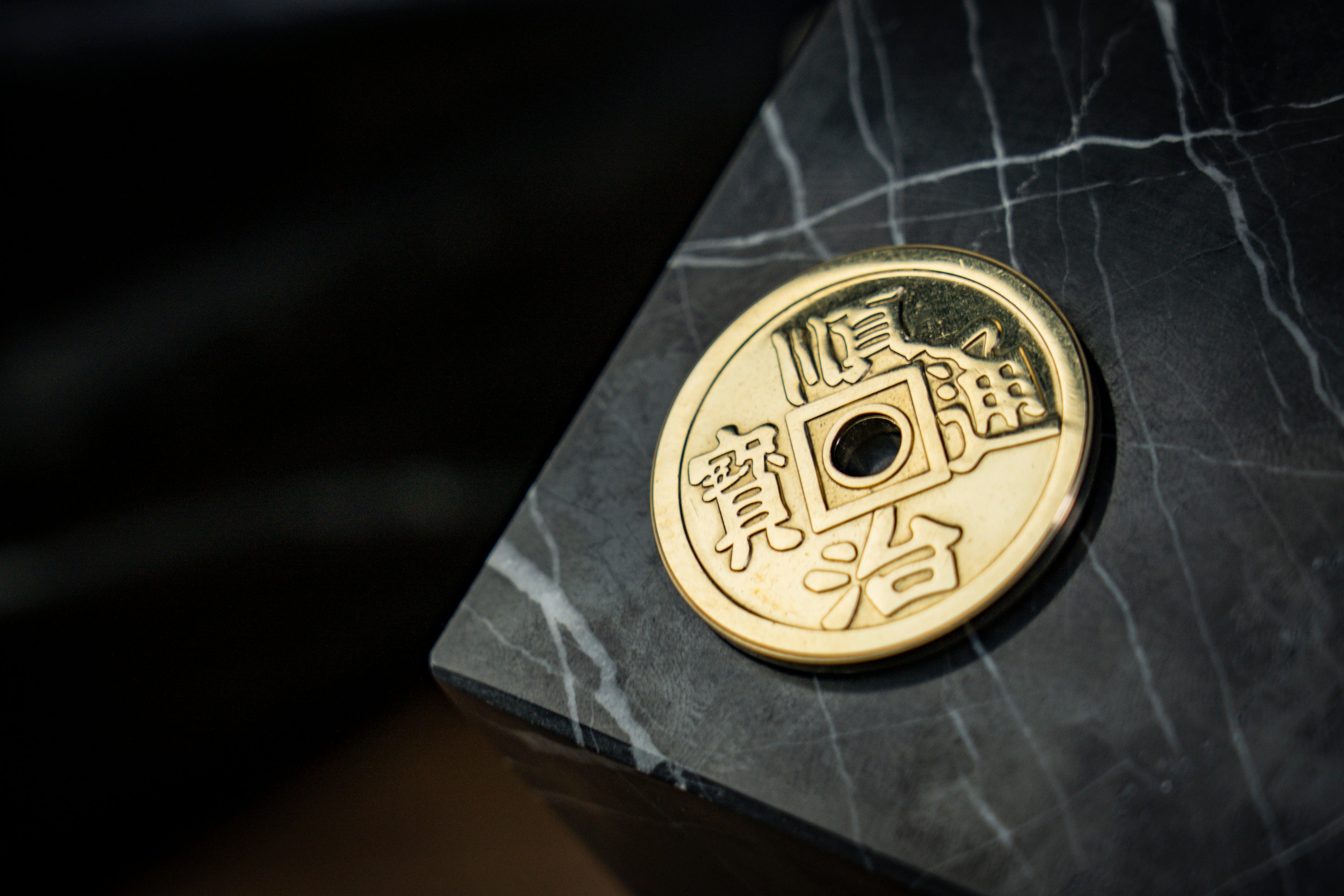 ▲ The set is exquisitely hand-polished, however, we also recommend that you refer to the instruction provided by us on how to age the coin. An aged coin will present a more realistic and classic look.
Features:
Made of high-quality brass, four coins, and one shell;

Options of Half-dollar size & Dollar size are available;

Dean Set method

 

(unexpanded shell), 

high closeness and full coverage;

 

Chamfered edges treatment for more comfortable handling;

Fully polished but can be aged via DIY. Instructions to age the coin are included;

Online instructional video for the Shell version of CCC & a ribbon is included.
Do the coins come with the routine?

Yes included.