TCC October New Releases: 4 Magic Creations, Final Ending and Vapor Prediction
TCC October New Releases: 4 Magic Creations, Final Ending and Vapor Prediction
Thank you very much for your support of TCC.
Visit us online and sign up for our newsletter for exclusive updates and special offers.

FOUR Refreshed and Revitalized Classic Magic Creations.
The first one is a century-old classic supernatural effect.
The well-known "Spirit Bell" effect, a classic supernatural effect with a history of over 100 years.
Reliable remote control trigger;
Powered by AAA batteries;
Detachable main body. Easy to store and transport.
Made from Professional and High-quality Blackboard, Surrounded by a Walnut wooden frame.

Completely Silent Operation
Self-Working, No Suspicious Moves
A modern take on the classic Charpentier illusion (the size-weight illusion).
Completely Self-Working;
Modern-like Objects;
No threads, magnets, or any sticky material;
No electronics;
Instant Reset;
Anytime and Anywhere.
Based on the classic effect "4D Ball Trick".
No holder or visible interlayer attached to the lid or box;
Can be examined after the performance;
Revolutionary triggering method.

2. October New Releases: Final Ending and Vapor Prediction
A unique combination of the Object to Impossible Location effect and Card Magic: The selected card travels to a seven-layer card box.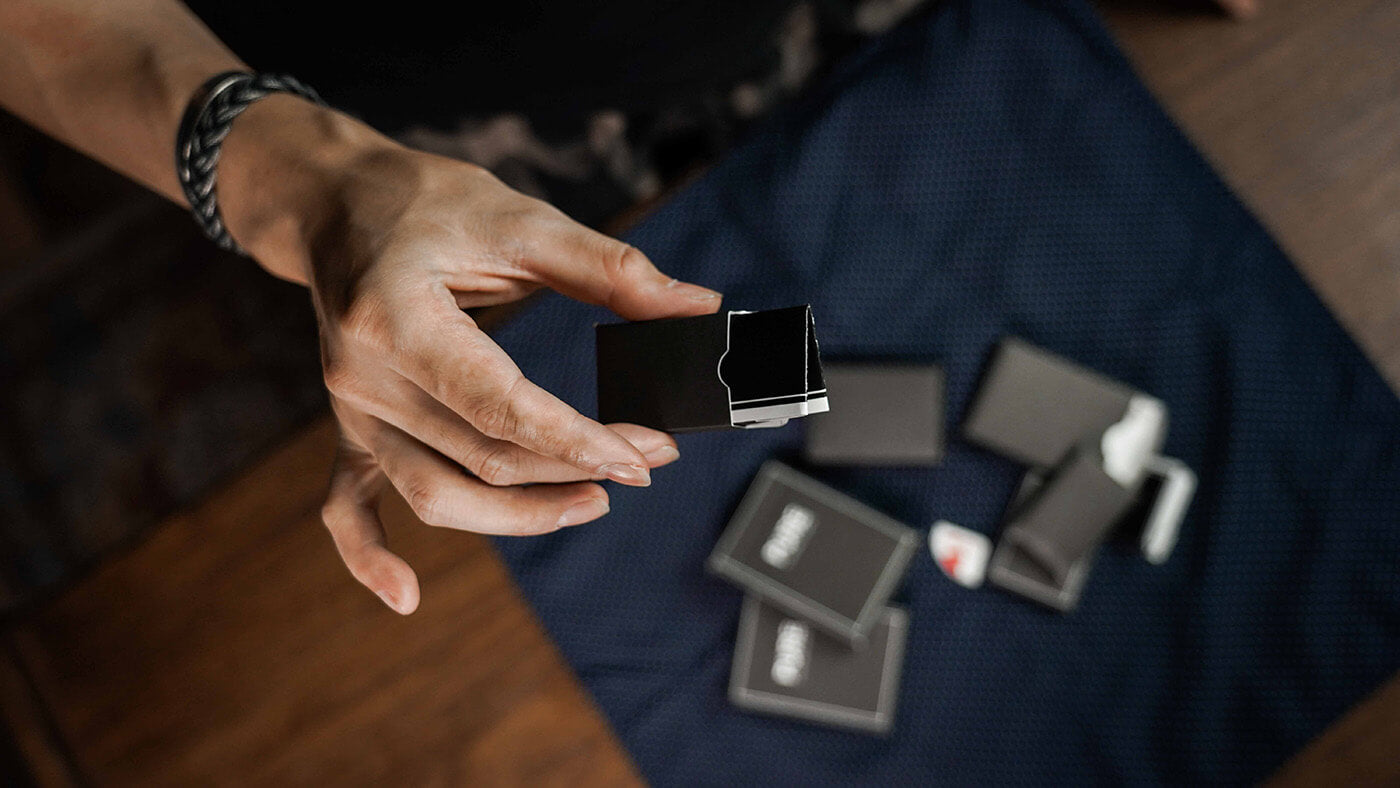 A selected card with its corner torn disappears in a handkerchief and travels to a card box... not an ordinary card box! You open the card box and unexpectedly pull out another smaller card box, and another,..., when you take out the seventh card box and open it, you show the selected card inside, matching the torn corner! 

An unexpected prediction effect with a modern EDC item. The vape transforms into a selected card.
Vapor Prediction is made from a genuine vape. It looks ordinary and would not arouse suspicion. The design of the gimmick is exactly the same as the genuine one, so the exterior is truly deceptive. You cannot easily tell the difference between the genuine vape and the gimmicked one with the naked eye.
It is a real-life visual astonishment that will leave your audience with a unique experience.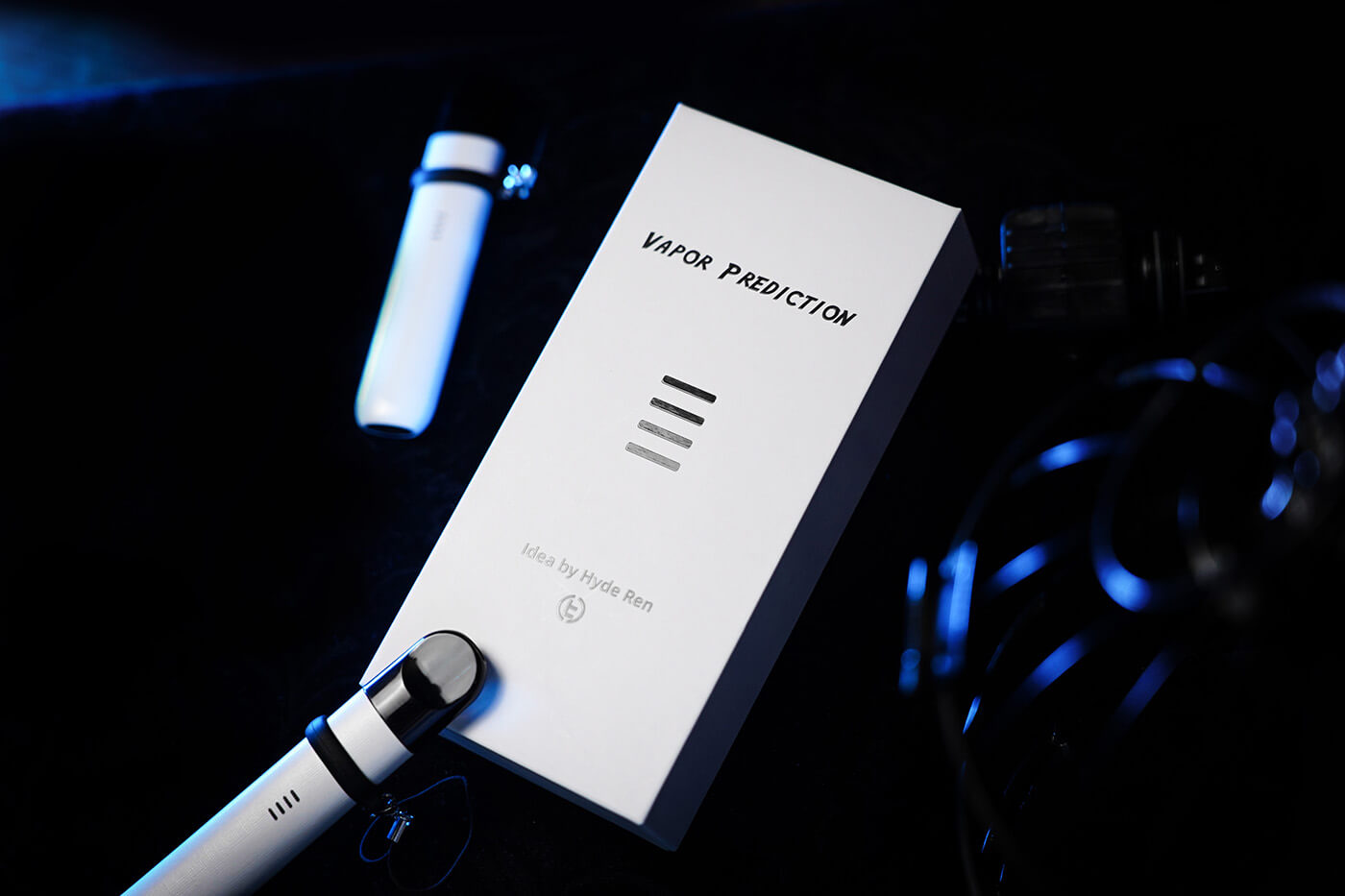 3. Free Shipping over $49
For most products, you can enjoy free shipping worldwide when the order is over $49.
Notes: 
Due to the size and weight of some products in our store, a partial shipping fee will be charged. Please notify this in the description of these products.

Who is TCC?
Started in 2008 and founded in 2011, TCC is one of China's most well-known and trusted magic companies.
TCC is committed to creating Premium Quality Products.
That is the passion of TCC, to provide the best product for the best price.
What makes a good product? 
The aesthetic appearance, premium quality, and at an affordable price are all irreplaceable elements. We hope to bring the best value-for-money product to every one of our customers.
We persist on a low gross margin as the key to our business philosophy rather than making quick money. We truly believe that:

A better Magic Life is not solely about the price.

TCC will continue to provide the best magic products and services to our customers worldwide and strive to present great products at a great price.
All are in Stock and will be dispatched within 24 Hours (Working Day).
Free Shipping on orders over $49 (T&C apply).

Free Gift with Purchase.

Unrivalled quality, Unbelievable price
TCC strives to minimize our costs as much as possible, so that we may pass on the savings to you, while at the same time ensuring high quality and incredible value. 
Follow us to know the first-hand information
Follow us on Facebook For Magic Products.
Follow us on INS For Playing Cards.
Subscribe to our newsletter for exclusive offers.